Let's Talk About Money- Online Group
Let's Talk About Money! An online empowerment group for women in the healing professions to release money blocks once and for all
Are you a healer or therapist that works with the body, mind, energy and tired of feeling stuck when it comes to money?
Are you frustrated with working longer and longer hours but not much to show in your bank account?
When you think about your financial future, do you find yourself wanting to run away?
Are you ready to work with a small, intimate group of liked-minded women for maximum impact?
If you answered Yes! to any of these questions, this group is for you!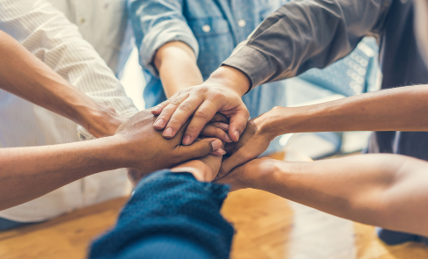 So many women healers are fantastic at providing healing for their clients but not great at creating income. If this sounds like you, you are not alone and this group is your first step towards changing this pattern once and for all.
In this 6-week class we will create a safe space so you can:
Dive deeply into the connection between self-worth and financial worth

Break the spell of your family-money legacy that's held you back until now

Release the grip of your inner critic and be free to stand tall in your true self

Shine a flashlight on how money can hijack all your best business intentions

Create a structure for rock-solid confidence

Experience a clinically proven mind/body tool: (EFT) Tapping™ that works to calm the nervous system
The first step to Money Empowerment is Personal Empowerment. This group will offer a supportive space so you'll be able to transform your money blocks into stepping stones to whole new way of being in your finances and your life.
What you get in the group:
Six 90-minute Zoom meetings using the powerful Tapping Into Wealth™ process

Private online group sessions for maximum learning: the group is limited to 10 participants

Tapping Scripts to enhance your learning experience

Between-session guided recordings and transformational support

Recordings of the group sessions, which you can listen to at your own convenience
*BONUSES*
One private complimentary coaching session with Ina
Bonus discount ticket to Ina's Couple-Money Matrix™ Webinar
Dates: Six Fridays: 9/25/20, 10/2/20, 10/9/20, 10/16/20, 10/23/20, 10/30/20
Are you READY to jump in and find out about what's holding you back in Your Money and Your Business?
Click here to set up a 1:1 call with Ina and save your spot in the group. Remember that space is limited.
Sign up by September 18, 2020 and save!
Your personal investment for six group sessions of Let's Talk About Money, plus one free individual coaching session, plus one complimentary ticket to the Couples Money Matrix: $197 if you sign up by 9/18/20.
After September 18, the full price of the group plus bonuses will increase to $240.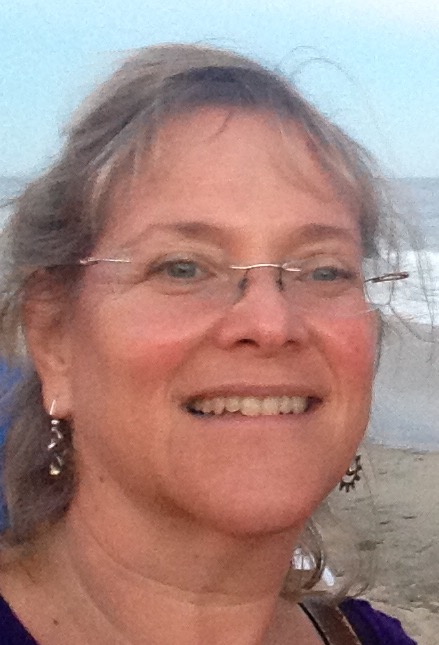 Ina Bachman LICSW, TIWC, is a clinical social worker and certified Tapping Into Wealth® Coach. She has been working in the field of personal development and transformation for over 20 years. Ina synthesizes her knowledge of group work with her experience coaching small business owners to create dynamic group content that will help participants dive into what's blocking them in their money. To learn more about Ina Bachman and Money Empowerment Click Here
Click here to set up a 1:1 call with Ina and save your spot in the group. Remember that space is limited and the discount lasts until September 18, 2020.
What people are saying about Ina:
"Working with Ina as my coach over the past year has been transformative for me. I found her to be not only compassionate but patient and very encouraging through my difficult sessions with her. When I needed to be gently confronted, she did so with finesse. I felt validated and truly cared for as I shared many painful and distressing things with Ina that I needed to resolve in my life. Through our work together, I have been able to clear many of the obstacles that have kept me small and invisible to the world. And now, after this work I am ready, really ready, to begin taking the steps in my own business that beforehand seemed impossible to me. Another benefit, one of many, is that I now see my worth as a coach and was able to raise my prices for my own coaching practice without guilt. I am truly grateful to have had these experiences with Ina and I highly recommend her as a coach." Kelley Anderson Tapping Into Wealth Coach
"Ina has a profound ability to HEAR what is being said and asks questions to build on. Her clarity, brings clarity. Ina's coaching creates thoughtful building blocks, a foundation of good business, which starts right at home. " Lynda Danzig Lic. Ac, Lic MT
"What I most appreciate is Ina's heart-felt leadership of the journey back to myself. She provided a container to let me feel safe, while encouraging me on the exploration of the dark corners, all the while shining the path with her nurturing heart and spunky brilliance. One of the most valuable things I received from coaching with Ina was the strength and safety of expanding and transforming my self-loathing into a real and tangible self-loving." Amy Honeycutt Body Compass, Massage Therapist